Moab, Utah Youth and Adult classes 2019
Center Street Gym, 203 E Center St, Moab, Utah 84532
Attendance limit: 20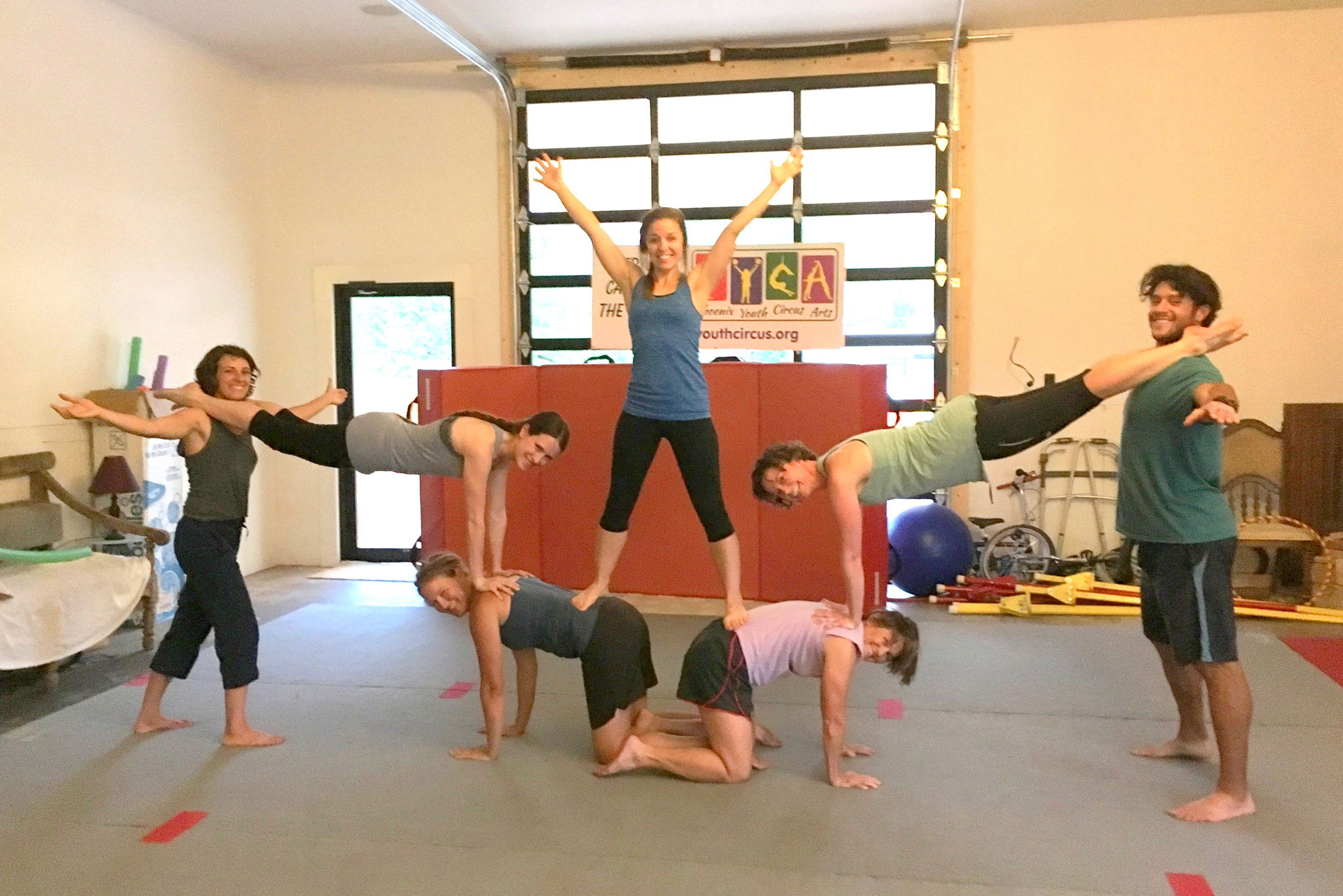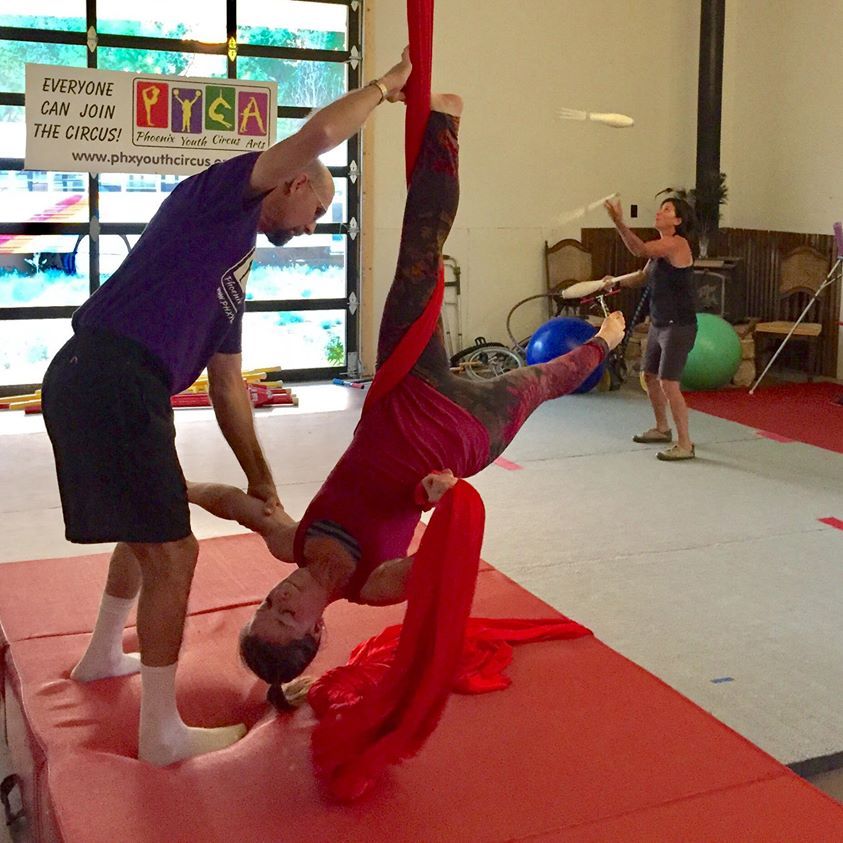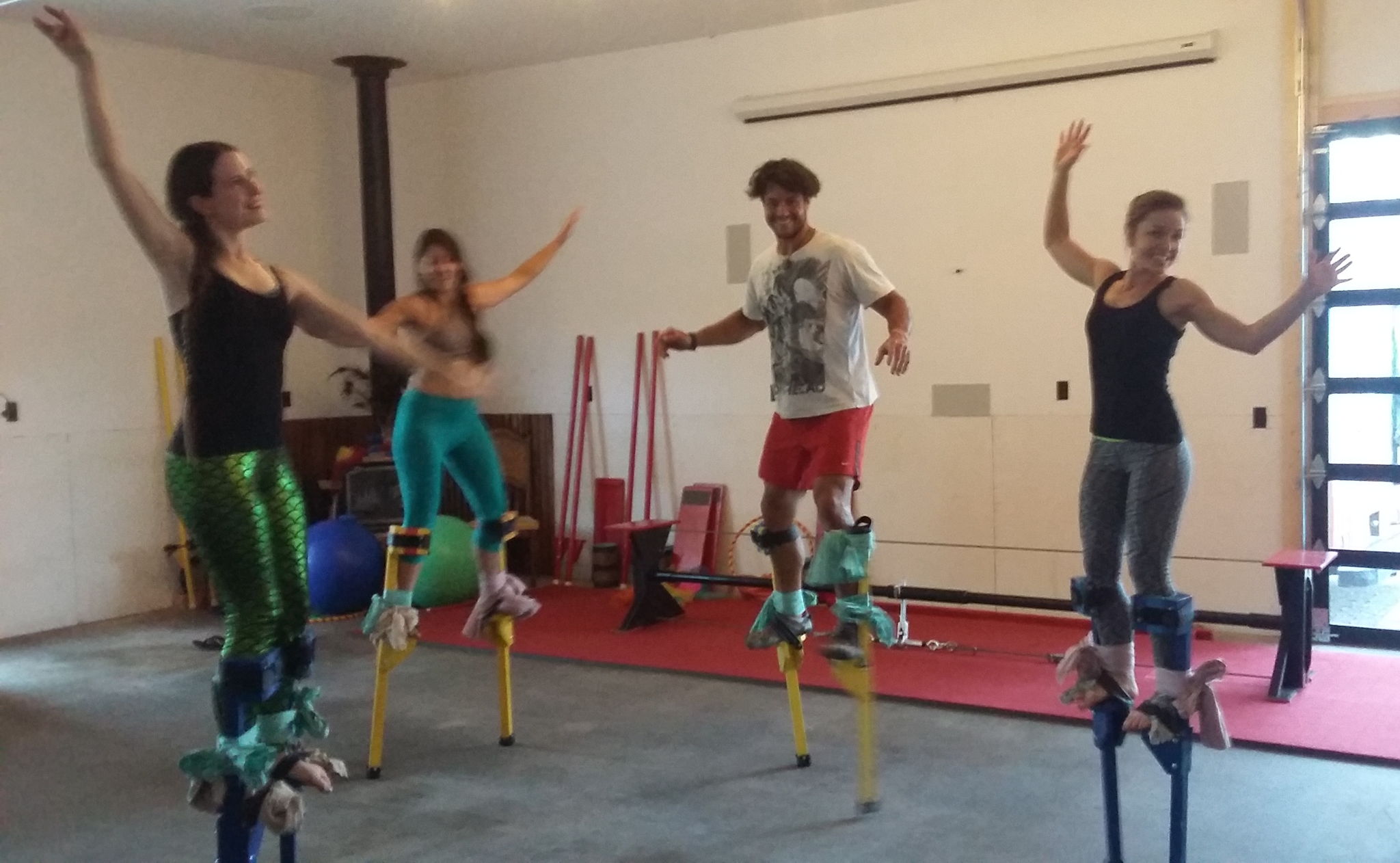 Get fit! Have fun! Learn cool stuff!
Adult circus arts classes are back in Moab in July, 2019.
The kids circus camp is during the day, and at night the adults and youth come out to play!

Learn juggling, balancing, acrobatics, and aerial arts at Phoenix Youth Circus Arts' youth and adult classes. There are a total of eight classes. Attend one, or attend several, or attend all eight!
Class details
Dates: Monday - Thursday July 8-12 and July 15-19;
Time: 7:00PM - 8:30PM
Location: the City Gym, Center St, Moab, Utah
Cost: $17 per class (or buy a series of any four classes for $60)
Remember to fill out a PYCA registration and waiver form. Either download and bring to class, or fill one out on the spot when you arrive.
(Youth between the ages of 16 and 18 need to have an adult parent or guardian sign the registration form)

If you know children that would want to enroll in our day camp during either or both of those same weeks, go to the PYCA summer camp page.
Available Tickets
Single class Fee
$17.00

Enter your name, email, and the date of the class you are paying for.

Four class package
$60.00

Save by purchasing a package of any four classes.

Enter your name, email, and the dates of the classes you are paying for.