2019 Circus Arts Summer Day Camp in Central Phoenix
915 E Palm Lane Phoenix, AZ 85006
Attendance limit: 56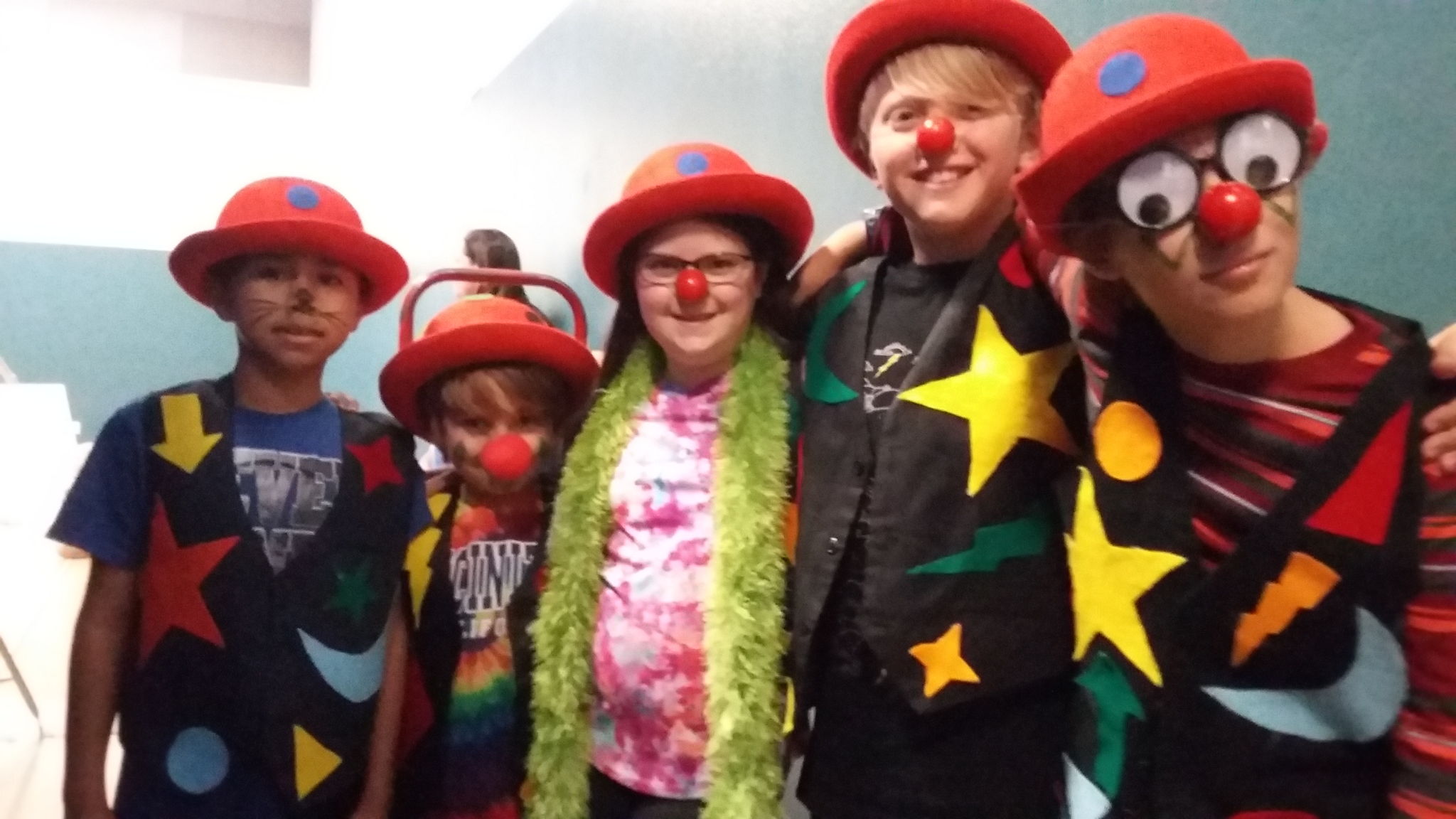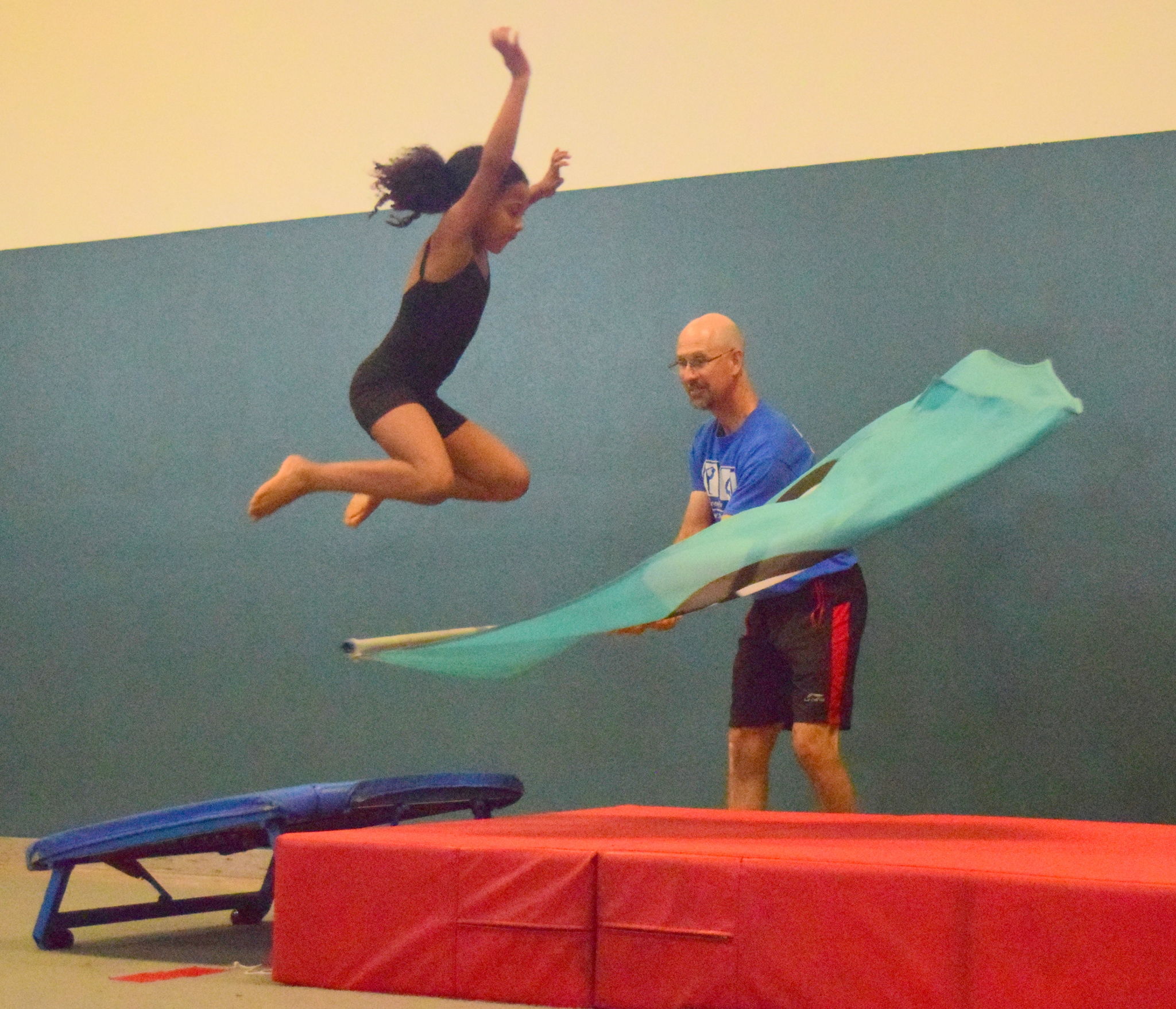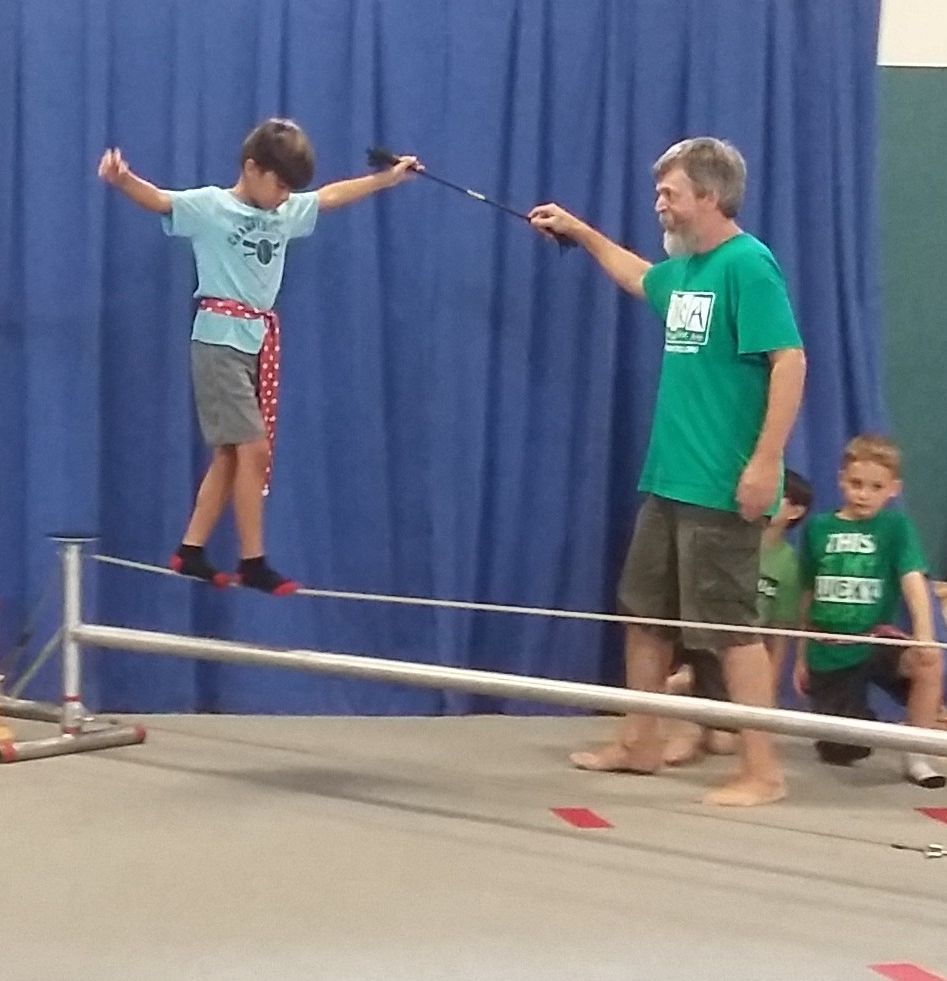 Session 1:
Monday June 3 – Friday June 7
Session 2: Monday June 10 – Friday June 14
(you can sign up for either session or both sessions)
Times: 9AM – 3PM each day (drop-off time from 8:30AM-9:00AM)
Location: Emerson Elementary School Gymnasium
Who can sign up?: kids ages 7 – 15
What will the kids do?: Campers will learn all the circus basics – juggling of different forms (flower sticks, balls, clubs, poi, diabolos, plate spinning), acrobatics (tumbling, mini-trampoline, partner acrobatics, human pyramids), and balancing (tight wire, rolling globe, rola bola, stilts, and unicycles). Aerial skills (Spanish Web, trapeze, and silks) and clowning are also offered. Each camper gets to try all the different skills, then towards the end of the week, they choose two to specialize in. The last day of camp finishes with a show for family and friends!

Cost: Circus camp sessions are $200 per week. A child can attend both weeks of camp for only $180 per week. Limited scholarships will be available for some campers whose families need financial help at a rate of $75 per week. Contact Jens (
jens@phxyouthcircus.org
) for more information on scholarships. (Priority will be given to students of the Phoenix Elementary School District #1)

Camp limit: Registrations will be limited to 28 campers for each session

Cancellation policy – Full payment is due to register for camp. In order to assure we have the correct staffing levels, we will use the following policy: If you need to cancel your registration, 50% of the cost will be returned if the cancellation is more than four weeks from the start of the camp session you have paid for. Between four weeks and one week prior to the start of a camp session, 25% will be returned. Less than one week before the start of camp, there will be no refund.
Available Tickets
| | | |
| --- | --- | --- |
| 1. Single Child: Phoenix Camp Week 1 | $200.00 | This session is from Monday June 3 - Friday June 7 |
| 2. Single Child: Phoenix Camp Week 2 | $200.00 | This session is Monday June 10 - Friday June 14 |
| 3. Single child: BOTH WEEKS! | $360.00 | Get a 10% discount per week if your child will attend both weeks of the Central Phoenix camp (June 2 -7 AND June 10-14). Learn even more, have even more fun! |
| 4. Sibling discount (Two or more kids): Week 1 | $180.00 | Choose this option if you have two kids or more kids from the same household that will attend the first Central Phoenix camp session, June 3 - 10. You must choose a quantity of 2 or greater for this option |
| 5. Sibling discount (Two or more kids) week 2 | $180.00 | Choose this option if you have two kids from the same household that will attend the second Central Phoenix camp session, June 10-14. You must choose a quantity of 2 or greater for this option |
| 6. Sibling discount (Two or more kids) BOTH Weeks | $320.00 | Get an additional $20 per child per week discount . Choose this option if you have two or more kids from the same household that will attend BOTH Central Phoenix camp sessions (June 3 - 7 AND June 10-14). You must choose a quantity of 2 or greater for this option |